Estrellas del Burlesque y del Cabaret
Miss Miranda
She now resides in Los Angeles, and is a global professional model and international burlesque
performer and fetishist: 7 years of modeling experience, 12 years of acting experience
She has been present in more than 40 publications and interviews in different media.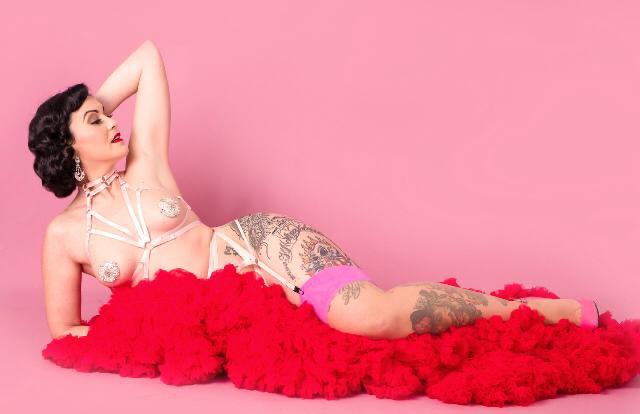 Srta Siller
Bailarina en el más amplio sentido y apasionada del escenario. Performance, Artista de
Neoburlesque, Modelo Pin Up Miss Pin Up Legend 2012 MULAFEST
Hollys Good Burlesque
Vincitore del "Best Classic at the Burlesque Hall of Fame" a Las Vegas!
Una bomba di passione e sex appeal. Elencata in tutti i festival di grandi nomi, è Holly's Good. Stile
anni '50 mixato al New Burlesque.
Yani Giovannetti
Una chica de pueblo que llevada por su intensa curiosidad, estudios y perseverancia logró desarrollar en su pías algo que ni ella imaginaba.
Mamzelle Viviane


Parisian international show girl !
Performeuse Burlesque Madame Loyale. Bout entrain ou furie selon.
La titi, Les plumes et le froufrou, le Tout paris, les pavés l'eau le feu.
Voilà MamZelle Viviane !
Si je brasse de l'air c'est pour en faire qlq chose, faire tourner des moulins et fabriquer de la bonne miche !
Albadoro Gala
Attrice internazionale.
"La regina del burlesque"
Produttore del festival Caput World IBA
Lady Roberta Kent


 Con noi una grande artista, produttrice e performer del mondo del burlesque "Lady Roberta Kent", dall'Italia, Taormina"
"Artistisi nasce, non si diventa: la creatività è un dono innato!".
Fanny Damour
Spettacolare e bellissima artista del burlesque,
ma anche modella e designer, una vera maestra del Burlesque
(& Burlesque Cabaret Napoli)